Our Wine Special Order and Delivery Program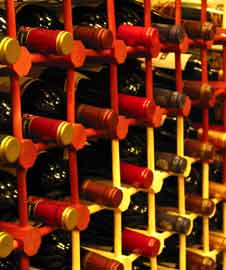 Simply stated, whatever wine you are looking for, I will be more than happy to source it for you and get it into your hands in a timely fashion. In today's wine world there are thousands upon thousands of wines to choose from and we do not pretend to have all of them on hand. However , we do have ready access to the vast majority of these and can obtain them in most cases within 48 hours (For special orders, we ask for prepayment and minimum quantities may be required for some wines). Case quantity discounts will be applied.
Please let us know what you are looking for. We will use our industry connections and see what we can do!
If you need case wine delivered, we can accept phone orders and deliver your wine directly to you at your convenience (within a limited deliver area). Shipping in special wine shipping containers is also available for an additional charge.
Please fill out this form or give us a call and we'll start looking for your wine...
Fields marked with a * are required.